Introduction to Appreciative Inquiry (AI) 9.30 – 4.30 Thursday & Friday 9th & 10th Sept 2021
VENUE - CCPE Beauchamp Lodge, 2 Warwick Crescent, London W2 6NE
Are you passionate about getting the best out of yourself and others?
Ready and willing to think differently and pose new questions ?
"All leadership is appreciative leadership..... the capacity to see the best in the world around us, in our colleagues, and in the groups we are trying to lead. It's the capacity to see the most creative and improbable opportunities in the marketplace. It's the capacity to see with an appreciative eye the true and the good, the better and the possible" – David Cooperrider
This course covers the philosophy which underpins Appreciative inquiry (AI), the framework for applying it, and the value of working from strengths & assets. It offers tools to lift people's motod, to build connections, and to creatively imagine a better future.
It is experiential, interactive and fun - reflective and deeply practical.
Instead of focusing on problems or what is wrong, you are invited to ask what is working, to amplify successes, and focus your "appreciative lens". AI is a unique positive development tool supporting change, resilience and creativity. The course draws on new learning/research in Positive Psychology, and includes appreciative approaches to Supervision.
Cost- £360 pp - including Taste of AI & Reflections We have trained over 2000 people in the last 10 years in organisations & communities, and have many examples of application. This is an opportunity for individuals to attend one of our courses and to learn about our UK case studies.
Maximum of 16 places.
To book and pay do contact suzanne@appreciatingpeople.co.uk
or 07940 726067
Early bird price £330 by 1st September - email Suzanne with reference CSTD for discount
In this opportunity to create new versions of the truth and see new opportunities we can maximise our own and others' potential. We can create space for us to grow into our best selves. –feedback from a previous course participant, read her full blog
Examples of practice http://appreciatingpeople.co.uk/ai.../appreciating-church/ http://www.appreciatingpeople.co.uk/learning-excellence.../
This course is part of a certificated AI programme through the International Academy for Appreciative Inquiry (IAAI). Participants are eligible to continue with module 2 on-line.
Thanks to CSTD London (Centre for Supervision and Team Development) for hosting – CPD certificate included
Using constellation work in supervision 14 and 15 October 2021
Cost of each day: £135.00
Venue: CCPE Beauchamp Lodge, 2 Warwick Cres, Little Venice, London W2 6NE
Timings: 10am - 5pm
Day 1: Using constellation work in supervision - facilitated by Richard Spence - 14 October 2021
'Constellations' are a way of working with individuals and groups as part of a larger system to reveal: underlying dynamics and fresh perspectives. The approach uses people and objects to represent the key elements in a three-dimensional living map.
This day is for supervisors, therapists and coaches who want to integrate a systems perspective and methodology into their practice. The session is built around experiential learning and exercises; there will be space for questions, reflection and an opportunity to take a fresh look at a current issue.
In this introductory day, Richard will show how you can start to access your own and your clients' innate understanding of systems. You will learn the underpinning principles that inform this approach, the inner stance and some practical applications of constellations in 1:1 and group work.
By the end of this session you will be able to:
Notice some of the natural organising principles of human systems
Support people to stand in the truth of their situation and discover their own resources
Encourage insight and clarity through 1:1 systemic mapping
Use what you have learned for clarity in preparation and self-supervision
'An enlightening, thought provoking and powerful experience… the session had a huge impact on me and my outlook on people dynamics.'
Richard Spence works with individuals, teams and organisations and trained in supervision with Robin Shohet and Joan Wilmot. Richard is passionate about constellations' capacity to improve our professional resourcefulness and overall wellbeing. He studied family constellations with Core Constellations and the Centre for Systemic Constellations, organisational constellations with Coaching Constellations and the Hellinger Instituut in Holland where he completed the Master training in Systemic Work.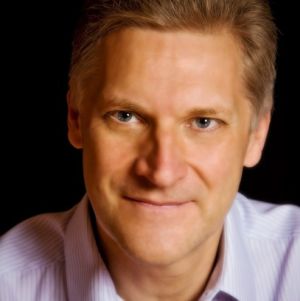 Day 2: Developing constellation work in supervision - facilitated by Richard Spence - 15 October 2021
This day is for supervisors, therapists and coaches who have completed the introductory day 'Working Systemically in Supervision' and wish to enhance their understanding of underlying relationship dynamics and capacity to use constellations in client work.
On this second day, Richard will take you more deeply into the principles of constellations so you can spot systemic loyalties, introduce the sentences that create systemic interventions and find resourceful places for you and your clients. The day builds on day one with experiential learning and exercises that offer practical applications of systemic work; there will be space for questions, reflection and opportunities to discover fresh insights on your current work and your own potential.
By the end of this session you will be able to:
Recognise the organising principles of systems in action
Offer systemic sentences which name 'what is' and invite alignment
Resource yourself, supervisees and clients to be more present and confident
Celebrate difficulties and apply what you have learned reflectively and professionally
'A very satisfying and stimulating event, informative and interesting, a brilliant day.'