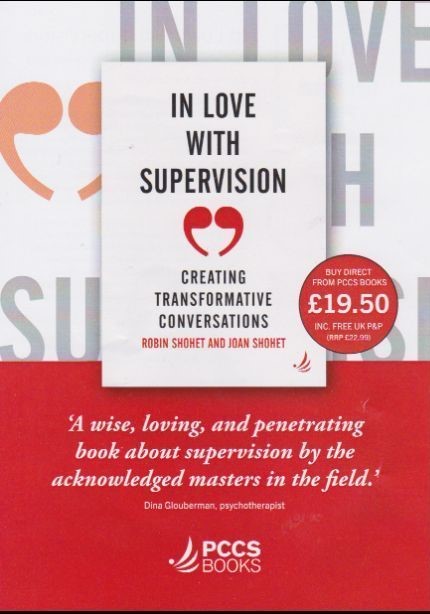 In Love with Supervision
Creating Transformative Conversations
By Robin Shohet and Joan Shohet (2020)
Robin and Joan Shohet are pioneers in supervision training for the helping professions. Much more than a manual, this book embodies the heart, soul, spirit and values of their training courses - a golden treasury of insight, wisdom and practical techniques. Its detailed descriptions of their courses apply directly to the work of the helping professions and the therapeutic relationship; what they say apply also to how we all negotiate relationships in our work and our lives.
The book opens with the '23 principles' that form the basis of their beliefs about the role and function of supervision. It goes on to describe in detail five of the courses they have been running for some 40 years. These are vivid scripts taken directly from course recordings, bringing to life the interactions, exchanges and relationships played out in the training process. Here we have the Core Course, the Seven-Eyed Model, the Group Supervision Course, the Advanced Course, and the one-day workshop Fear and Love in Supervision.
The book ends with a bank of resources drawn from Robin's published writings over the years. These are bold, brave, sometimes raw and always deeply honest accounts of the Shohets' inspirational supervision training - each accompanied by one of Joan's cake recipes.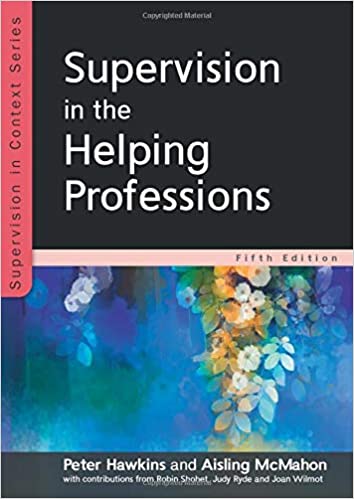 Supervision in the Helping Professions
5th Edition - 2020
By Peter Hawkins, Aisling McMahon, Robin Shohet, Judy Ryde and Joan Wilmot.
Published by Open University Press.
This book, on which much of the material for our courses is based, explores the purposes, models and different forms of supervision in the helping and people professions. It is an Open University best seller and has been translated into Czech, Swedish, Japanese and Greek.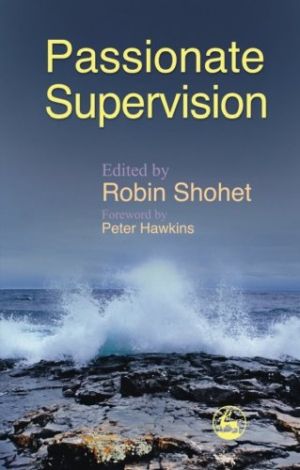 Passionate Supervision
By Robin Shohet - 2007
Robin Shohet brings together supervisors from the fields of consultancy, education, coaching, psychotherapy, youth work and homeopathy, many of whom have been supervising for over 20 years. The contributors explain why supervision continues to be just as important as when they first started and how and why they have managed to stay passionate about their chosen career.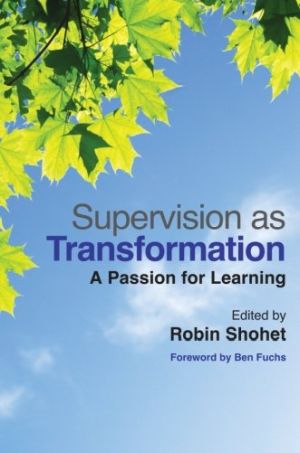 Supervision as Transformation
Edited by Robin Shohet and published by Jessica Kingsley
Supervision as transformation: A passion for learning.
Supervision in Context
A series edited by Peter Hawkins and Robin Shohet.
Published by Open University Press.

Staff in the helping profession are working under increasing amounts of pressure. They are having to balance growing levels of distress, dis-ease and disturbance, while at the same time managing an increasing speed of change in the financing and organisational structures of their employing organisations. Staff will only stay effective at their important work if they are supported and well supervised. Often their supervisors move straight form being a skilled practitioner into a management and supervisory position with no training in the skills that staff supervision requires.

This series is aimed at the increasing number of people who act as trainers, tutors, mentors and supervisors in the helping professions. It is also designed for those who are studying to become a trainer or supervisor and for supervisee, who can use the books to reflect on the many complex issues in their work.

The series is designed to follow on from the success of the best selling title Supervision in the Helping Professions by Peter Hawkins and Robin Shohet. Each book explore the key issues, models and skills for trainer and supervisors in the main areas of the helping professions: social work and community care, the medical and nursing professions, psychotherapy, counselling and mentoring for managers.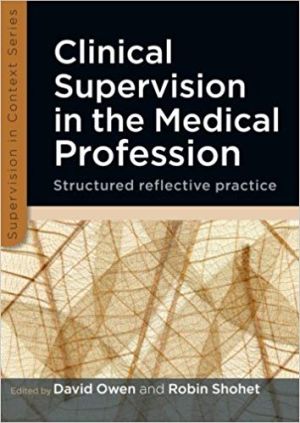 Clinical Supervision in the Medical Profession: Structured Reflective Practice
By David Owen and Robin Shohet
With a foreword by Iona Heath, President of the Royal College of General Practitioners.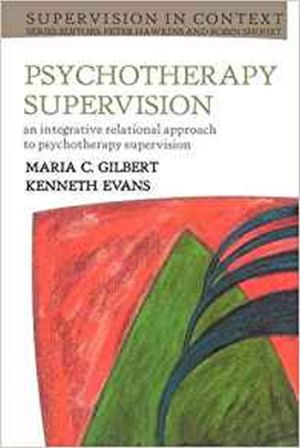 Psychotherapy Supervision
By Maria C Gilbert and Kenneth Evans
An integrative relational approach to psychotherapy supervision.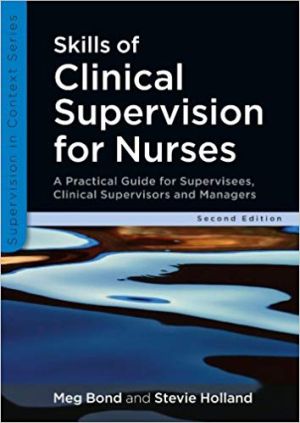 Skills of Clinical Supervision for Nurses
By Meg Bond and Stevie Holland
A practical guide for supervisees, clinical supervisors and managers.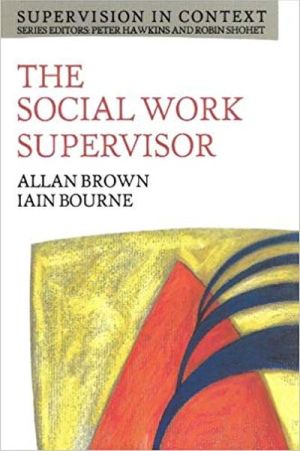 The Social Work Supervisor
By Allan Brown and Iain Bourne
Supervision in community, daycare and residential settings.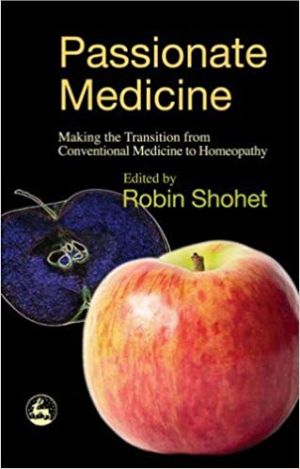 Passionate Medicine
By Robin Shohet
Passionate Medicine is a record of the journeys of five doctors and two veterinary surgeons from conventional medicine to homeopathy.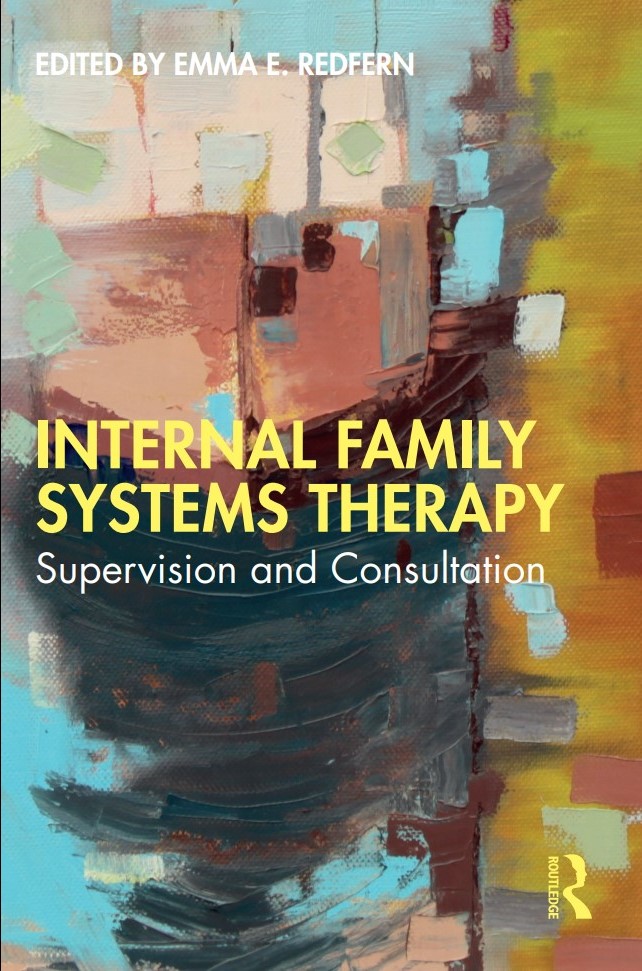 Internal Family Systems Therapy
Coaching Supervision Groups